Top 10 Fictional Bands
As we all know, some of the best things in life are entirely untrue. This holds no less to be actually the fact with music as well - I think you'll find.
If I'm honest with myself - and I am not - I must admit that many of my favorite musical ensembles are entirely fictional.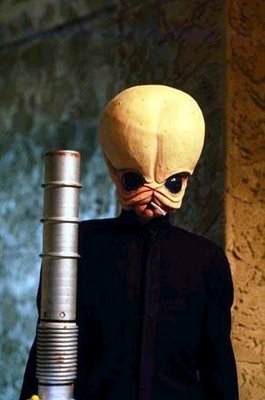 Neal Romanek's Top 10 Favorite Fictional Bands
Labels: Star Wars, Top 10 Lists